A platform for creators
WeWork is a platform for creators. We provide the space, community, and services you need to create your life's work.
Being a part of this powerful community helps creators achieve much more together than they could individually.
Please don't forget to mention you came through XPlace!
Only members of the
community get a free lifetime membership on XPlace!
NSFW
WeWork isn't only about work, it's about people. It's about creating an engaging and collaborative community that transforms your entrepreneurial dreams into something real.
We have an incredibly diverse mix of members - startups, small businesses,
freelancers,
writers, independent film makers, you name it. One thing they all share is an entrepreneurial spirit.
XPlace members receive a 15% discount for the first 3 months of their membership (subject to availability).
Call *3053
Inspired
We do what we love and are connected to something greater than ourselves.
Locations
32 LOCATIONS AROUND THE WORLD, AND GROWING!
Tel Aviv
DUBNOV 7, TEL AVIV, ISRAEL
Herzliya
ARIEH SHENKAR 1, HERZLIYA, ISRAEL
Call *3053
Entrepreneurial
We are creators, leaders, and self-starters.
We try new things, we challenge convention, and we're not afraid to fail.
Free Micro-Brew Coffee
You haven't had coffee as good as this. The beans are ground so finely they almost dissolve when you add water. Only the best high-octane fuel for WeWork members.
Call *3053
Authentic
We are genuine to our brand, mission, and values. We're not perfect, and we don't pretend to be.
We are, though, always honest and as transparent as we can be.
High-Speed Internet
Connect wirelessly from anywhere on the WeWork campus. Your desk, the lounge, the patio or meeting rooms.
Call *3053
Tenacious
We never settle. We get shit done and we get it done well.
Be persistent and knock down walls--literally if you have to. You have our permission.
Events
Listen, think, converse, discuss, create, invent or just relax and meet some cool new people. WeWork events come in all shapes and sizes.

Our events are an integral part of the WeWork experience. They are a chance for you to learn, speak, network, get inspired and get reinvigorated for the challenging road ahead.
Call *3053
Grateful
We are grateful for each other, our members, and to be part of this movement.
We don't take success for granted. We're happy to be alive.
Our Mission
To create a world where people work to make a life, not just a living.
Call *3053
Together
We are in this together. This is a team effort. We always look out for one another.
We have empathy, we know we're all human, and know we can't do any of this alone.
Beautiful, Quiet, Productive
We transform buildings into beautiful, collaborative workspaces and provide infrastructure, services, events and technology so our members can focus on doing what they love.
Call *3053
Team
Our mission doesn't end with the small businesses and entrepreneurs that call us home.
We believe in empowering our team to create their own life's work.
We move fast and we challenge each other, but we look after each other and care about our culture, which makes working here extremely rewarding.
There's a lot of work left for us to do, and we couldn't do it without a single member of our team.
What Members Say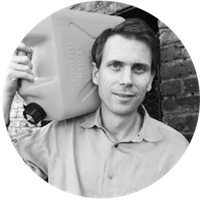 "Being a part of the WeWork community means being surrounded by some of the most innovative and passionate people in the city."
Christoph Gorder, President, Charity: Water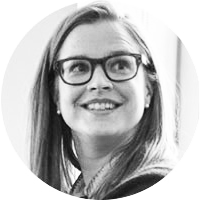 "WeWork has a way of attracting the best people to its community. I have built so many amazing relationships since moving here."
Tiff Wilson, Co-Founder, Room Hints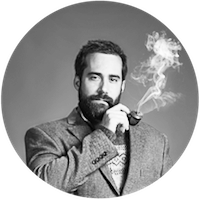 "You know how in movies and comics super villains always had these really cool secret bases, and inside they were always swarms of activity and specialists and grand plans? WeWork's just like that, except for zoning reasons the methods of ingress and egress are a bit more traditional."
Erik Martin, General Manager, Reddit
Call *3053
Call *3053
Mention XPlace for Discounts