Many top physical therapy assistant schools with CAPTE-accreditation are available at some of the best physical therapy colleges. This article reviews some top options.
Assistant Therapy – A Guide to Physical Therapy Colleges
The Commission on Accreditation in Physical Therapy Education (CAPTE) is the independent organization which grants accreditation to the top physical therapy colleges in the United States.
This article reviews some of the top CAPTE-accredited programs for assistant therapy candidates, and offers advice for those seeking a degree at physical therapy assistant programs.
Physical Therapy Colleges – Touro College (NY)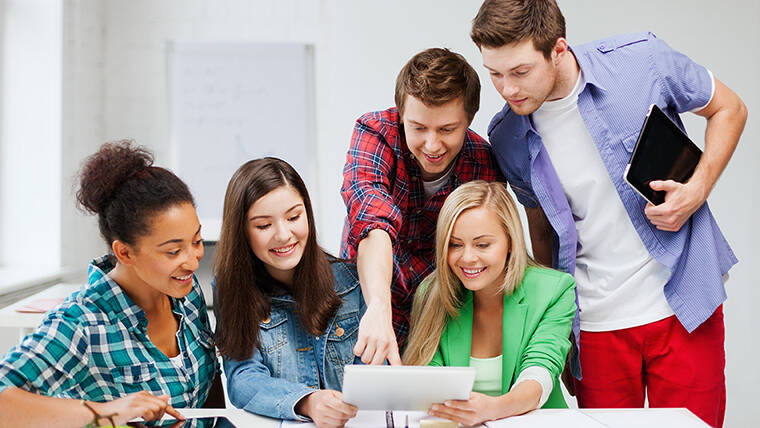 Touro College, located in Manhattan, is accredited by the Middle States Association of Colleges and Schools, and offers one of the best CAPTE-accredited Physical Therapy Assistant programs.
Assistant therapy candidates can choose between a full-time program offered over 4 semesters (two years) and a slower evening program offered over 4 semesters (27 months).
The curriculum prepares students for the national licensure exam by combining academic coursework with clinical classes and experiential learning opportunities. Students start their studies with a liberal arts core, and then move to physical therapy assistant core courses, which combine lectures and labs, including courses in:
Kinesiology
Patient care
Massage techniques
Therapeutic exercise
In addition to the coursework, assistant therapy students must complete 640 hours of clinical experience which is supervised. The program is rigorous, and 75% of the students enrolled graduate from the program.
For more information on tuition and admissions requirements, contact Touro College at (212) 463-0400 ext. 254.
READ THIS NEXT
Top 6 Paid Upfront Article Databases
Summer Homeschooling Activities, Reading, History, and Nature
How to Find a Custom Essay Writer
Typical Questions Most Adults Ask when Considering Online Education
Edward Attwell - Research Writer
Physical Therapy Assistant Programs – Houston Community College System
For assistant therapy candidates in Texas, the Houston Community College System – one of the largest systems in North America – offers one of the broadest CAPTE-accredited Physical Therapy Assistant schools in Texas.
The program begins each August, and runs a weekly, daytime Monday-Friday course schedule. In the first year, students spend approximately 20 hours in the classroom weekly, and must attend three lectures with lab components before beginning clinical work.
In the second year, students are required to attend a clinical practicum which has 40-hour weekly blocks followed by 22-hour weekly course blocks.
Students are required to work at three different clinical sites, and can choose from over 120 which are available in the Greater Houston area.
For additional information on tuition and admissions requirements, contact HCCS at (713) 718-7391.
Physical Therapy Colleges – San Diego Mesa College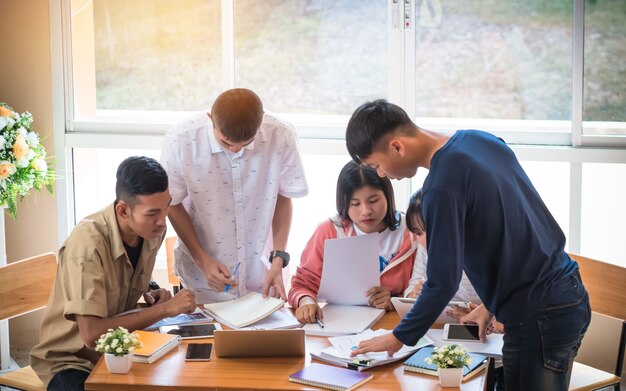 Assistant therapy students at San Diego Mesa College have access to one of the best CAPTE-accredited Physical Therapy Assistant programs in Southern California (which happens to be at one of the few physical therapy colleges accredited by the Western Association of Schools and Colleges).
In existence since 1971, the program is organized around 4 semesters in a lock step format, and prepares students to be professional practitioners.
Classes are held during the day, with no obligatory summer sessions. Students spend 15 hours in class each week during the first semester, 14 hours each week during the second and third semesters, and two hours weekly during the last semester.
Clinical hours are expected during the final two semesters, and students are required to complete a total of 450 hours over several clinical rotations.
For more information on the program, tuition, and admissions requirements, contact San Diego Mesa College at (619) 388-2229.
Physical Therapy Assistant Schools – Additional Schools
There are a number of good CAPTE-accredited physical therapy colleges available in most states, and the following list (while not comprehensive) offers solid programs available to those interested in physical therapy assistant programs in additional locations:
Jefferson State Community College (Alabama)
Pima Medical Institute, Tuscon (Arizona)
Arkansas State University (Arkansas)
Pueblo Community College (Colorado)
Broward College (Florida)
Darton College (Georgia)
Illinois Central College (Illinois)
University of Indianapolis (Indiana)
Kirkwood Community College (Iowa)
Kansas City Kansas Community College (Kansas)
Somerset Community College (Kentucky)
Delgado Community College (Louisiana)
Baltimore City Community College (Maryland)
Bay State College (Massachusetts)
Baker College (Michigan)
Lake Superior College (Minnesota)
St Louis Community College (Missouri)
Montana State University (Montana)
College of Southern Nevada (Nevada)
Hesser College (New Hampshire)
Essex County College (New Jersey)
Fayetteville Technical Community College (North Carolina)
Cuyahoga Community College (Ohio)
Mount Hood Community College (Oregon)
University of Pittsburgh, Titusville (Pennsylvania)
Trident Technical College (South Carolina)
South College (Tennessee)
Del Mar College (Texas)
Salt Lake Community College (Utah)
Northern Virginia Community College (Virginia)
Olympic College (Washington)
Mountain State University (West Virginia)
Western Technical College (Wisconsin)
All of the above schools offer rigorous, on-campus CAPTE-accredited physical therapy assistant programs which combine lectures, laboratory-based courses, and extensive clinical practicums. For a full listing of CAPTE-accredited programs, see the CAPTE accreditation list.
Benefits of Assistant Therapy Education
Accredited physical therapy assistant schools provide students with strong academic learning backgrounds supplemented by extensive clinical experiences in the field. Additionally, they prepare students both for licensure and for successful professional careers.
Students are encouraged to examine the learning schedules and clinical requirements of each of the physical therapy assistant programs when considering different schools.
For more information on additional professional degree opportunities, see also:
Robots Assisting Humans, RCC Will Transform ICT into ICRT