Learn all about several rapid aluminium tooling methods that are made on the concepts of rapid aluminium tooling and are being used for a variety of purposes for manufacturing parts.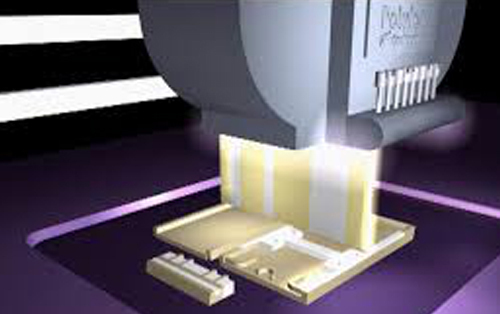 Now before jumping upon the description of several tooling methods, it is very much important to get a brief aspect of what exactly rapid aluminium tooling is? Well! This is a method which takes into account the rapid prototyping techniques and other regular tooling methods in order to manufacture a more cost-effective, sturdy and an effective mold to be used for a variety of industrial works. The rapid aluminium tooling is a widely known and well established method manufacturing method, but still there are other manufacturing techniques that are also used by the manufacturers. A lot of these other manufacturing techniques are being designed by keeping the rapid prototyping technologies in consideration with some minor to major changes. Now, without any further ado, take a look on some of the most significant techniques or methods that come under rapid aluminium tooling.
CNC Machining
One of the most conventional rapid aluminium tooling techniques is the CNC machining. With the development of the CNC systems, the machining processes have become more flexible and shorter lead time can be achieved. Also, there is no need to worry about the surface quality as any type of surface can now be manufactured with tight tolerance. So this method is by far the best when it comes to precision and the usability of the material. However, the CNC parts give some type of limitations as they don't give solutions for cavities. So hence it becomes difficult to manufacture parts that require sharp edges.
3D Printing
The 3D printing has got newly found flexibility because of which there require no fixtures and also the required product doesn't require any blanks. The type of metal powder used is common to all parts. Besides this, there is a good point that you can create sharp corners and cooling channels with this method that are not possible to make with other processes. The only thing which is a demerit in this rapid aluminium tooling technique is that you don't get nice and even surface quality for which there requires some time to process the product after manufacturing gets done.
Soft Silicone Tooling
The conventional injection molds could be quite expensive for manufacturing plastic prototypes and the manufacturing process could take too long also. So therefore soft tooling is then taken to be manufactured in order to save time and cost. For this there requires a master model which can be built by 3D printing or by CNC machining. The part is suspended over the tank, then silicon in the liquid form is then poured over it and then it is cut into half when the silicon gets hardened. The part is ejected and you have the injection mold which can be used for a variety of purposes.