How Much Do Freelancers Really Earn Per Hour?
2011 Comparative Freelance & Outsourcing Pricing Report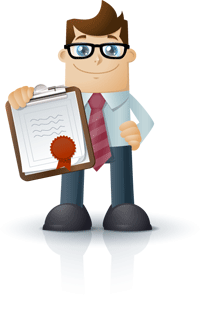 The first comprehensive survey of its kind conducted by XPlace.com that compares the hourly rates of approximately 10,000 freelancers in over 220 categories finally provides an answer to the question: how much do freelancers earn per hour.
XPlace, which was founded in 2003, operates one of the world's largest and most established online freelance marketplace. XPlace connects freelancers with projects in more than 220 categories, ranging from web development to programming, graphic design, tech, translation, writing & editing, sales & marketing, photography, and more.
The survey, which ran from 2010-2011, examines three principal parameters: the freelancer's stated price, the actual prices proposed by the freelancers and the price finally paid by the clients for the work performed by the freelancers.
In addition to exhibiting the average price per category, the report also provides an in-depth look at the distribution of observations for the various price buckets in each category.
Freelancers in the top price percentiles include the most accomplished experts with the most experience in their respective categories, "gurus" and boutique companies that specialize in specific niche and high demand areas.
Freelancers in the lower price percentiles include those experts who price more aggressively in an effort to quickly build their customer base as well as those experts attempting to establish themselves in a new category.
Click any of the tabs above to view the report in each respective category.