XPlace Celebrates 10 Years!
Connecting Freelancers with $100 Million in Projects!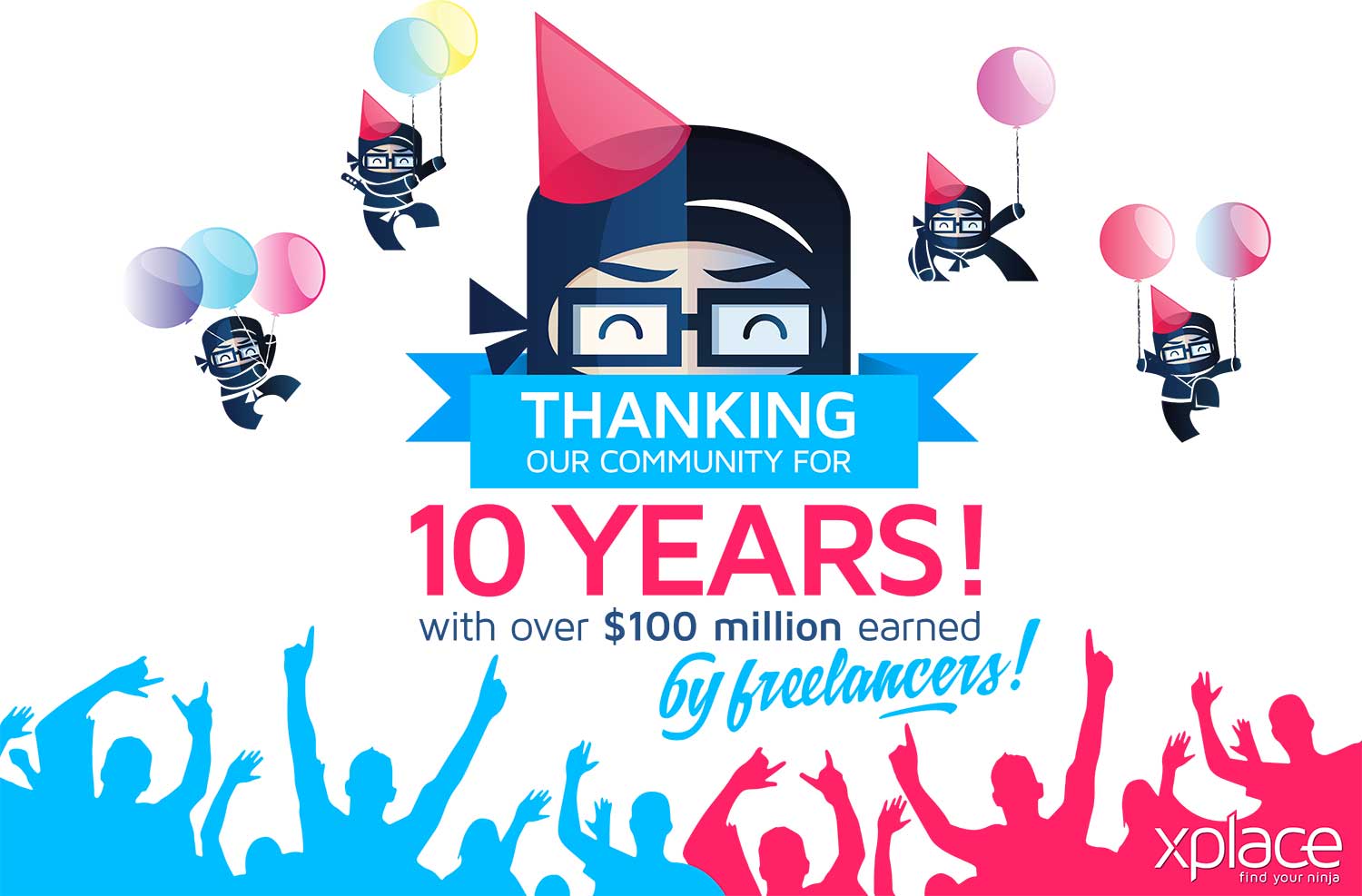 Wow! It's been 10 years!
Since 2004, XPlace has been connecting freelancers and small business with projects in over 400 categories, ranging from web development, graphic design, software programming, mobile apps, writing, editing, translation and more.
But, actually, we've done much, much more than that.
Many of us who set out to make the journey from employee to freelancer are confronted by many questions:
How do I market myself?
How do I grow my portfolio?
How will I get a steady stream of project work?
How much should I charge for my services?
How do I ensure that clients pay me?
How do I handle the accounting-related aspects of my work?
There are a lot of questions and starting out can always seem a little harrowing.
Over the past decade, XPlace.com, and our dedicated team of managers, developers and support personnel, have been helping both new and experienced freelancers with answers to all of these questions.
XPlace has been here for the past 10 years helping you smooth-out potential obstacles to growing your business, shedding light on new and profitable project opportunities and simply helping you shine!
And while we've helped tens-of-thousands of freelancers grow and succeed, we, as a company, have also dreamt of achieving big things — and we believe that we have — thanks to you!
So, from all of us here at XPlace, THANK YOU!
100 million times!
Thank you for being a part of the XPlace family, for trusting us, and for accompanying us on this amazing journey.
Here's to another ten years!
Cheers,
Matan Amir & Allon Mason
Co-Founders, XPlace.com