To hire the best blockchain developers you need to perform in-depth research. Find important parameters & skills to look for while hiring blockchain developers.
For staying ahead of the game, it is worth exploring what you can do with blockchain technology. Blockchain is a decentralized, cryptographically secured public ledger that you can use to develop applications and services in many industries.
The worldwide spending on Blockchain-based solutions is to reach $19 billion by 2024, as per Statista. With this spectacular growth, many companies want to hire remote blockchain developers. Mainly to fully grasp the scenario to lead their companies into a new world of possibilities.
However, finding the best blockchain developers is tricky. Are you looking forward to hiring dedicated remote blockchain developers? There are specific things you need to clear before making your final decision on which candidate to hire.
We asked experts about what they thought was essential to ensure that every remote blockchain developer hired will help your company grow while also being a positive contribution to the community in general.
Based on their answers and my research, you need to ensure the following to hire the best blockchain developers.
First of all, find the answers to the following two questions:
Where do you want your company to head using Blockchain?

What problem does your business want to solve via Blockchain?
Before you even start talking with a candidate, take a few minutes to clear your business objectives and goals. You must be clear with your perspective; otherwise, you will never know whether the project is leaning towards success or teetering around failure.
Do you know the top use cases of Blockchain?

Have a glimpse at the infographic below, depicting the Blockchain market share forecast worldwide in 2021, by use cases: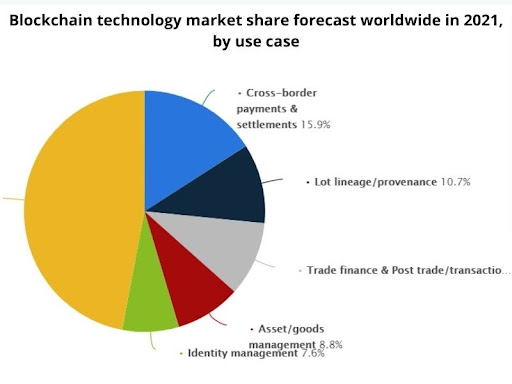 Image By: Statista
Once you are clear with the objectives, you can proceed with the hiring process of blockchain remote developers.
Top Tips for Hiring the Best Blockchain Developers
1. Don't just view their portfolios: Analyze their skills
One of my biggest surprises when hiring a remote developer was that many candidates had impressive online portfolios of their previous work. However, none of these platforms listed all of their skills. I realized that just looking at their profiles would never give me an idea of who they were as a developer or what they were capable of doing in their free time.
On one occasion, I had two qualified candidates to choose from: One with excellent skills and experience but no portfolio; another who had almost no freelance work (and thus no portfolio) but great potential.
Both had portfolios, but neither showcased everything they could do well enough for me to make an informed decision about whom to hire. To stand out in today's talent-starved market, the best candidates put their quality work on display and choose very selective samples of what they've done.
They ensure quality time updating the minor and significant skills they have relating to the development technology. It proves beneficial in making a sound decision.

2. Look at past projects they've worked on: Are they revolutionary?
Remote hiring is all about getting to know someone from a distance, so when you're looking for a developer, it's essential to look at previous projects they've worked over. If their past work showcases future potential, that could be promising for your next project together.
If they have designed or built something revolutionary for an employer, that's a great sign that they can follow through on tasks. Be sure to look at as many examples of projects as possible—even if it's just a small side project or personal passion project. Don't rely solely on screenshots, either.
Make sure to check out their GitHub profiles and see if any of their projects seem like something you might want to work on in the future!

3. Critical skills to look for in a blockchain developer
When hiring a remote developer, there are specific skills that you want to look for to ensure your business gets what it needs. A blockchain expert understands crypto-economics, cryptography, and mathematics, as well as various decentralized consensus protocols.
They should also be capable of writing code in at least one of these programming languages: Python (preferred), Java, Go, or C++. And finally, a competent developer will need experience with tools such as Git and Github; either way you look at it, completing each of these requirements is no small feat!

4. Which programming languages are your blockchain developer pro in?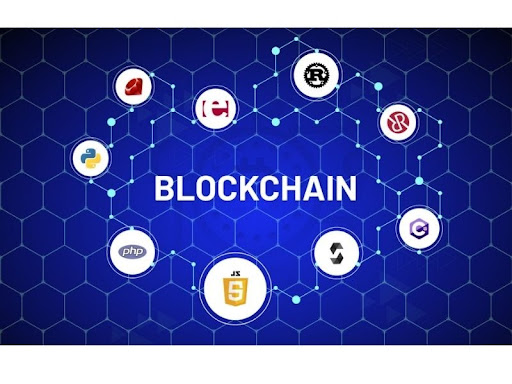 A huge part of hiring any developer is making sure you know what they're capable of. If you're hiring a team to build your software, you'll need to figure out how to stay organized while working with several different languages and tech stacks.
By getting a clear idea of what each member can and cannot do, you can better plan development, budgeting, and staffing. Blockchain technology uses two primary languages: Solidity (for creating smart contracts) and JavaScript.
A skilled developer knows both languages reasonably well but will likely lean toward one based on experience. JavaScript is among the most preferred programming languages on GitHub, followed by Java, Python, C++, and Go.
There's also a steadily growing interest in languages like Rust and Elixir. While you can write a smart contract in pretty much any language you want, you'll want to ensure that your developer team is proficient with at least one or two of these top languages before choosing them for your project.
Please Note: Despite the prejudice, Blockchain Technology is compatible with most of the popular coding languages. To read more: Medium

5. Consider hiring developers from a firm
The most obvious way to hire a developer is to go on freelancing websites like Upwork, Freelancer, and Guru. They'll often have competitive pricing, but it can be challenging to find quality candidates.
Instead of doing that, you could also consider hiring via a firm specializing in your niche's technology and business model. You could end up getting help from just one person who is as good or better than any freelancer on these sites.
Remote software firms will also work at their own pace: You give them an outline of what you need, they take care of everything else, including documentation and maintenance later on down the line.
It is beneficial to receive a high-quality service, as all companies put time and effort into building their teams. You can even work with specialists from the entire world.
The downside is that you'll have to pay more for it than hiring freelancers, as it usually takes a company at least six months to find and train employees. The other option is outsourcing the entire project to a blockchain development company in a developing nation that offers nearly half the rates than a developed nation.
6. Look at time-zone compatibility
As a general rule, you want to hire someone in or near your time zone. It gets challenging to have a distributed employee team and one person on staff in every time zone.
But when it comes to hiring full-stack developers from Indian companies, you can be a little more flexible because IT companies in India work 24/7 in multiple shifts.
Even if they don't necessarily work at your company office during regular business hours, long-distance freelancers can be just as productive working at odd hours. The key is to find a developer that communicates well with you and others on your team.

7. Talk personally to their previous clients
Often, you'll find that companies will have worked with a developer for years. Talk to these clients to get an idea of what they liked and didn't like about working with your potential hire; if you can schedule a call or in-person meeting, even better!
Connecting with the prior clients of the developers offers you more insights into their attitude and behavior on the projects.

8. Ask the following questions from the blockchain developer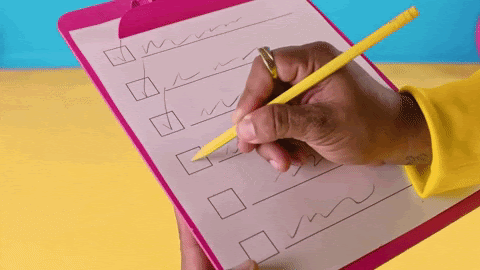 In-brief, you need to ask the following queries:
How much experience do you have with blockchain technology?

What languages do you know, and how fluent are you in them?

How experienced are you in other forms of programming or development (e.g., C++, C#, Java, etc.)?

What is your prior experience working with a distributed ledger platform like Ethereum or Bitcoin?

When hiring via a firm, look for NDA, project warranty, price matching, and zero-contract lock-ins.

Are there any projects that I can gauge your proficiency level in writing code for a blockchain solution?
Don't let them avoid it—everyone has worked on an open-source project. If the developers say no, ask about their most recent paid job.
Are there any platforms or tools that you want to use as part of our project that we don't already use for our regular development workflows here at our organization?
Over to You
That was all about the top tips to consider for connecting and hiring the best blockchain developers. Hire blockchain developers in India at an affordable hourly rate who dedicatedly work on your project.